Found this video clip from an April 13 2020 BBC news
piece
where artists in Rio de Janiero Brazil projected images of front line COVID-19 medical workers onto the city's Christ the Redeemer statue. Click on the video, their effort is well done.
Reminded me of my trip to Brazil (San Paulo then Rio) in 2015, where I had the fortune to trek up the mountain to the monument.
From my trip to Rio in 2015
Christ the Redeemer monument, Rio de Janeiro Brazil
There is a bit of a rivalry for giant Jesus statues in Brazil, apparently. I noticed this related
article
on the BBC website, about the southern Brazilian city of Encantado building a larger, similar monument.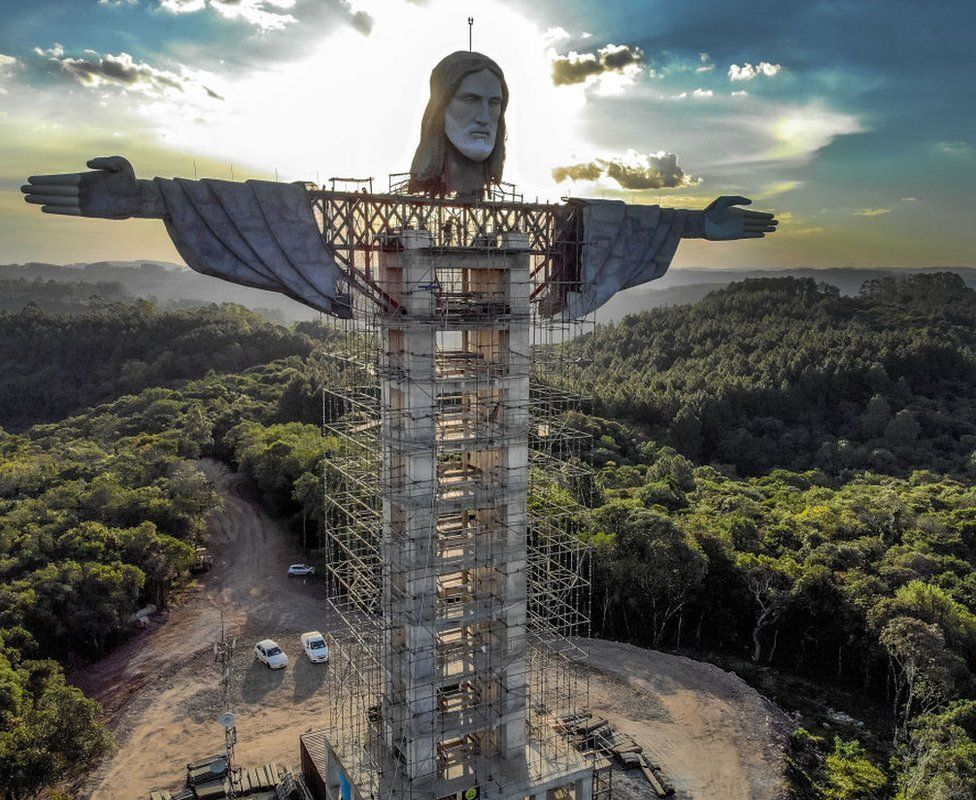 Christ the Protector in the southern city of Encantado